At Wright Orthodontics, we love getting involved in our community! We enjoy tailgating at home football games and doing snow cones for the community on the last day of school. We sponsor and support our local athletic youth programs. For our patients, we have several fun activities throughout the year. We have had movies in the park, barbeques, a day at the pool, Halloween costume contests, ice skating, private movies showings at the theater and other fun activities!
Our orthodontists and team are devoted to adding to the value of our community. We organize and host a charity golf tournament each year. Our talented staff decorates a tree each year for the local trees for a charity event, and the Dr.'s usually like to purchase a tree or two each year in support of those in need.
If you would like additional information about our practice events in Vernal, Heber City, or Roosevelt, Utah, Drs. William Wright and Todd Wright invite you to give us a call at 435-789-5070.

Upcoming Events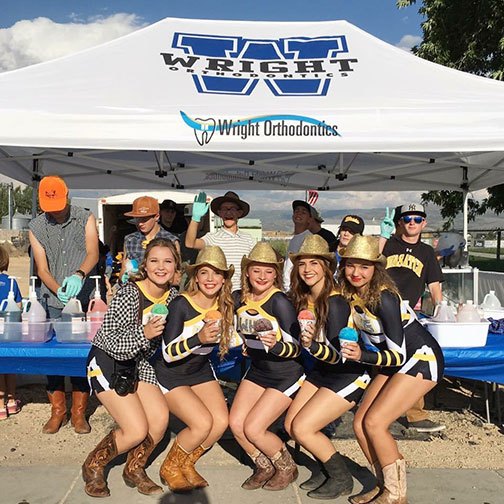 Who's Ready for some Football…Tailgates!!
Come show us your smile & team spirit by joining us for some football tailgate fun at Wasatch High School and Uintah High School! Enjoy FREE popcorn, sno cones, music, FUN and more! Checkout the dates below to see when we will be tailgating for your High School team!
Friday, September 21st – Homecoming (Wasatch AND Uintah)
Friday, October 5th – Uintah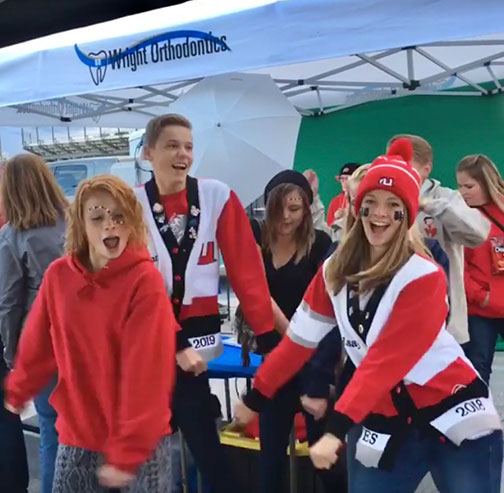 Previous events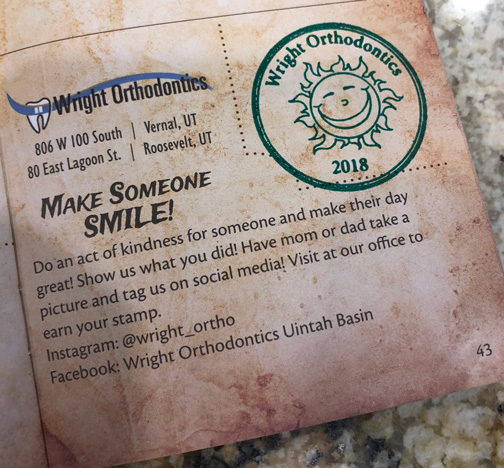 Dinosaurlands Passport to Summer
Does everyone have their new passports ready? Do an act of kindness for someone and make their day great! Show us what you did! Have mom or dad take a picture and tag us on social media, find us on Facebook: Wright Orthodontics Uintah Basin and Instagram: @wright_ortho. Visit our office during business hours to get your stamp!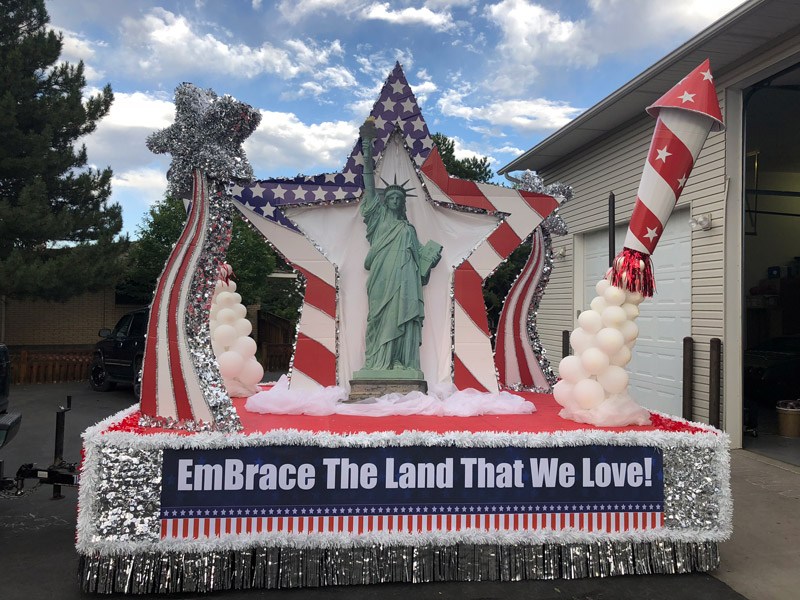 EmBRACE the Land that we Love!
Come out to see our Float in your local Parade!
We are excited to share with you this year's Wright Orthodontics float! We are thankful for our incredibly talented staff who have spent countless hours sharing their time and talents to create this beautiful float, in tribute to the "Land that We Love"! Come out and join the fun at your local community parades and say hello! You can find us at the following Parades:
July 4th @ 10am(4th of July Parade, Vernal)
July 24th @ 10am (Pioneer Day Parade, Vernal)
August 4th @ 4pm (Fair Days Parade, Heber)
September 1st @ 10am (Swiss Days Parade, Midway)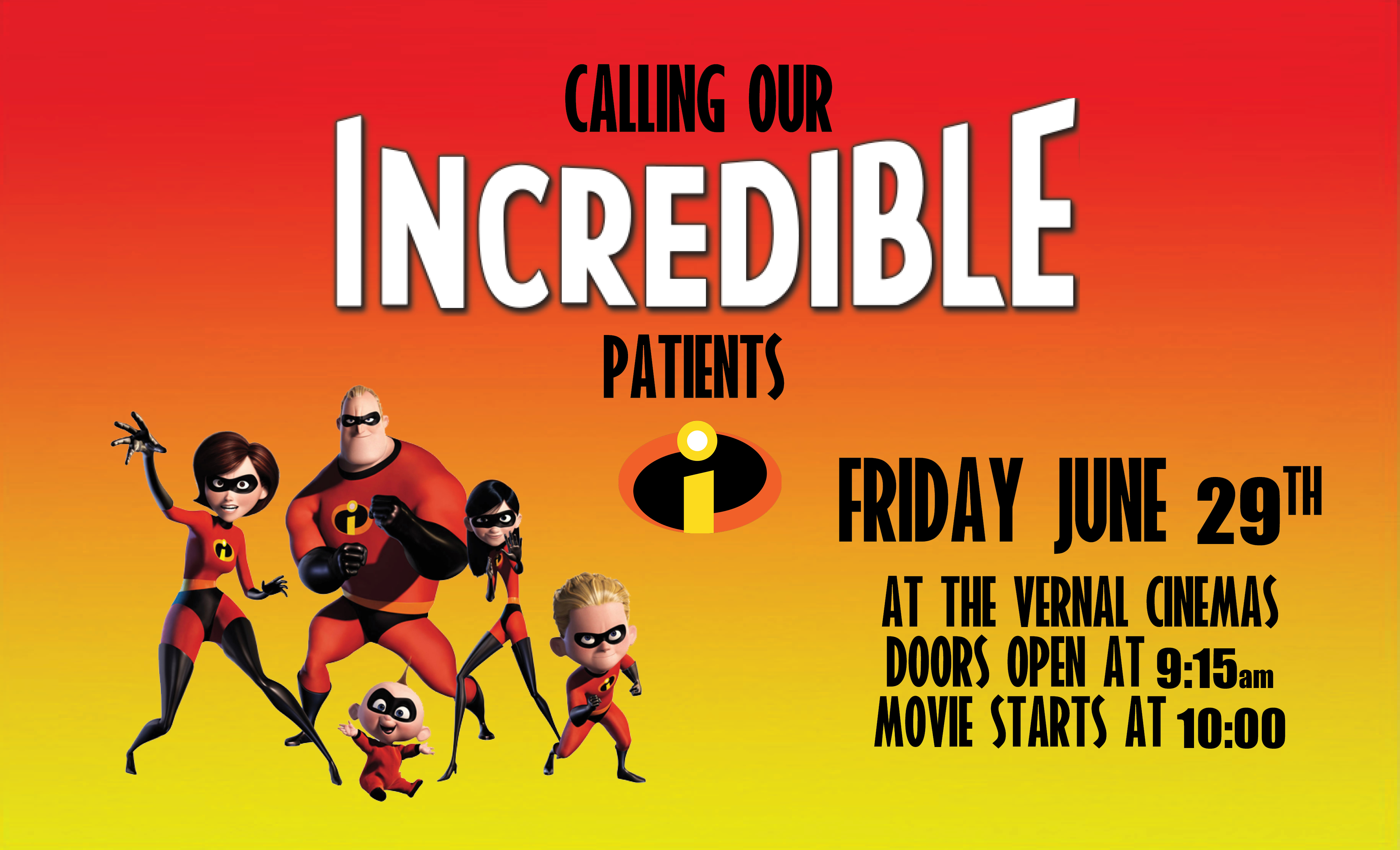 Vernal Patient Appreciation Party
Calling our "INCREDIBLE" Patients, come join us Friday June 29th at the Vernal Cinemas to see Incredibles 2! Doors open at 9:15am, Movie starts at 10:00. If you haven't already, come by the office to get your FREE admission ticket at your next appointment, which also includes one small drink and popcorn!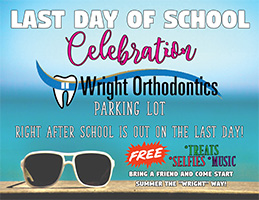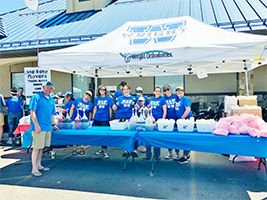 Last Day of School Sno Cones
It's SUMMERTIME!! At our office parking lot with FREE SNO CONES, music and fun!! We hope to see you there!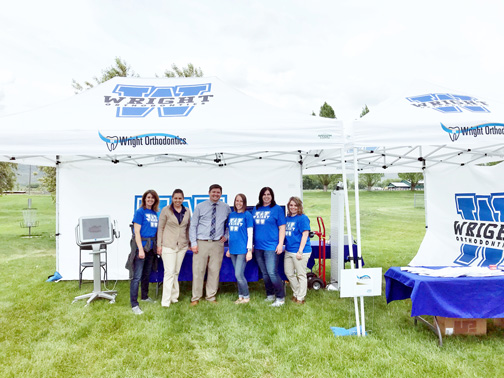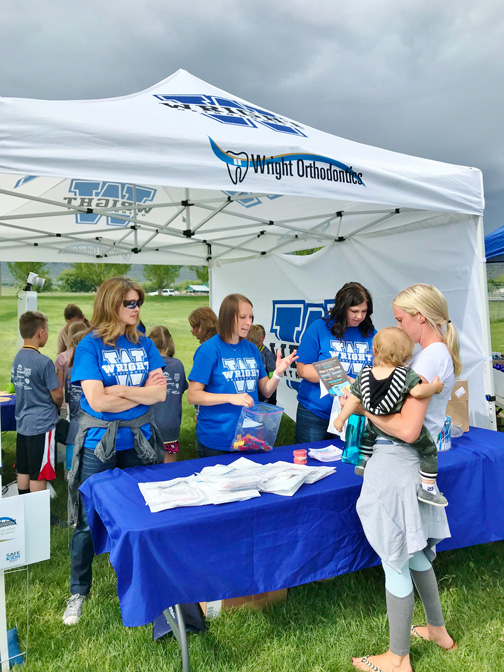 Wasatch County Kids Health and Safety Fair
We always look forward to participating in the Wasatch County Kids Health and Safety Fair each year! It is a great opportunity for our Doctors to interact with families in the community just like you to answer any questions and help educate about orthodontic treatment options, such as braces.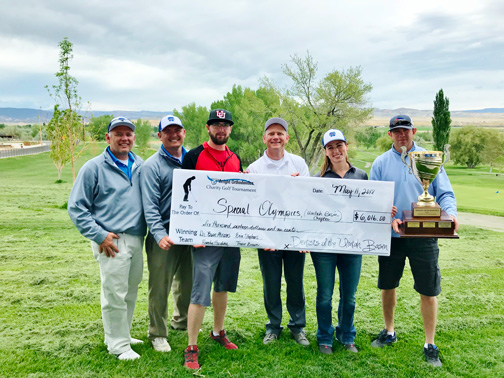 Wright Orthodontics Charity Golf Tournament
Our 4th Annual Wright Orthodontics Charity Golf Tournament was a huge success! Together, 13 teams of Dentists, Doctors and local businesses, raised OVER $6,000(!!!) that was donated to the Special Olympics, Uintah Basin chapter. Thanks again to all the awesome teams and generous sponsors that made this event possible and so much fun! We are already looking forward to next year!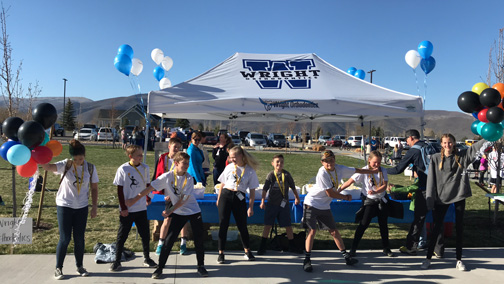 Cool2Care 5K
It's "Cool 2 Care", and we were excited to support this great event in Heber, hosted and organized by the local middle schools!