At Wright Orthodontics, we love getting involved in our community! We enjoy tailgating at home football games and doing snow cones for the community on the last day of school. We sponsor and support our local athletic youth programs. For our patients, we have several fun activities throughout the year. We have had movies in the park, barbeques, a day at the pool, Halloween costume contests, ice skating, private movies showings at the theater and other fun activities!
Our orthodontists and team are devoted to adding to the value of our community. We organize and host a charity golf tournament each year. Our talented staff decorates a tree each year for the local trees for a charity event, and the Dr.'s usually like to purchase a tree or two each year in support of those in need.
If you would like additional information about our practice events in Vernal, Heber City, or Roosevelt, Utah, Drs. William Wright and Todd Wright invite you to give us a call at 435-789-5070.
Upcoming Events
We will be at Women's Day Out Saturday, February 3rd at the Vernal Conference Center. Stop by and see our booth!
February 9th we will be going to Maeser Elementary for a School Presentation!
February 23rd we will be going to local schools and giving free exams for the Give Kids A Smile program. Looking forward to seeing our community students!
Heber Patient Appreciation Party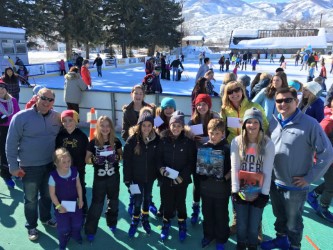 Saturday, February 24 is our Heber Patient Appreciation Party at the Midway Ice Rink 75 N 100 W in Midway. Lace up your skates and come celebrate! Stop by our Heber Office and pick up your wristband.
Things to look forward to in May and June:
Annual Wright Orthodontics' Golf Tournament with our local dental offices in Vernal and Roosevelt.
Last Day of School Celebration Party in Vernal and Heber.
Heber Health Fair
Patient Appreciation Movie Party in Vernal
Annual Heber Dental Office's Appreciation BBQ