Heber City Office Team
Nancy – Reception Coordinator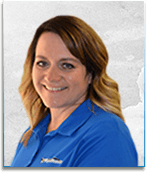 Working at Wright Orthodontics is such an amazing place to be. I have enjoyed working with such great people who are positive and have a contagious energy! I was born and raised in Midway and married my high school sweetheart. I have 4 amazing kids who are my whole world and one beautiful granddaughter. My favorite thing to do is spend time with my kids! I love to read, bake, garden, and spend time with family and friends. I love to be happy, and working with people makes me happy!
Angie – New Patient Coordinator/Records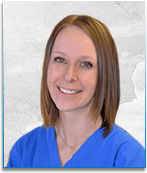 Angie joined our practice in June of 2015. She loves our upbeat, positive office atmosphere and how well everyone works together as a team. Angie works hard to make our patients feel welcome, while helping our office run as efficiently as possible. Angie is married to a firefighter/EMT husband. They have three children, two boys and one daughter. Angie's hobbies include gardening and bottling produce. She also enjoys camping, boating, and traveling, and is always up for an adventure!
Trish – New Patient Coordinator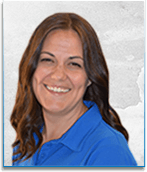 I love working at Wright Orthodontics because of all the wonderful ladies I get to work with, and all of our awesome patients! I am the mom of three great kids and the wife of a firefighter. I love to be in the mountains as much as possible and love to hike and spend time with my family.
Katie – Records/Clinical Assistant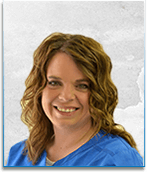 Katie grew up and graduated in American Fork, Utah. After being a stay at home mom for the past 18 years, she went to back to school. Katie graduated from ATS ( Assist To Succeed) Dental School in Fall of 2017 in Lehi, Utah. She joined the Wright Orthodontic Team in March of 2018. Katie loves working in such a happy, caring atmosphere with an amazing team! She loves learning more everyday about the Orthodontic field to better help with her patients. Katie loves building relationships with our patients over their time here and after treatment. Katie is married to her High school sweetheart Samuel Western. They have 4 amazing kids- 3 boys, and 1 girl. She loves to support her kids in all their different hobbies. Also decorating, yard work, cooking, shopping and spending time with her family going on trips, boating, four wheeling.
Meg – Clinical/Insurance Assistant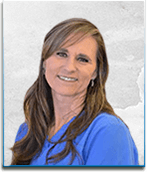 Meg has been working in the dental field since 2009 and joined Wright Orthodontics in June of 2014. She loves seeing the amazing changes brought to our patients' smile after their braces are removed. Meg also enjoys helping the doctors chairside as well as working with insurance companies, so our patients can get the most out of their benefits. Outside the office, Meg loves spending time with her family and watching her kids play softball and rodeo. Her hobbies include traveling and seeing new places with her husband.
Misty – Clinical/Marketing Assistant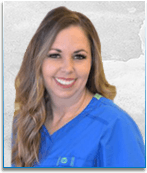 Misty is a graduate from South Summit High School and has been working in the orthodontic field ever since. She became a part of the Wright team in January of 2003. Her favorite part about being with our practice is our wonderful patients. She loves getting to know them and seeing the excitement they have when they get their braces, and when finally get them off. Misty provides excellent chairside assistance and takes X-rays, impressions and pictures. She also helps with marketing; and takes pictures of our patients when they get their braces off and gives them a free 8×10 photo of them with their new smile. Misty is married to her husband, and together, they have one daughter and two sons. In her free time, she loves being outdoors, riding horses, kayaking, paddleboarding, and hunting with her family. She also enjoys photography.
Jeana – Clinical Assistant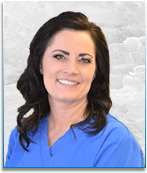 Jeana has been working on teeth since 1995. She joined Wright Orthodontics in December of 2004. Jeana enjoys helping and interacting with our patients and delights in seeing each patient's beautiful, new smile at the end of their treatment. Jeana contributes to our success by adding to our high-energy, upbeat environment. She also helps to maintain inventory at our Heber office, making sure the doctors have everything they need to straighten teeth and create beautiful smiles. Outside the office, Jeana loves spending time outdoors and with family. She also enjoys golfing, riding horses, and being in the sun.
Chelsea – Clinical Assistant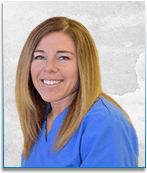 Chelsea has been with our practice since January of 2014. She loves our fun office atmosphere and helping patients achieve beautiful smiles. Chelsea is always willing to drop everything to come to a patient's aide. She even stopped baling hay on one of her days off to come into the office to clip a "pokey" wire. She truly makes patients her top priority! In her free time, Chelsea loves to exercise, ride horses, and watch her kids play sports.
Kirsten – Clinical Assistant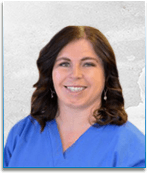 Kirsten is a graduate of Wasatch High School. She joined our practice in September of 2017 and enjoys working in such a professional atmosphere with such great orthodontists. She contributes to our success with her positive attitude and commitment to delivering quality care. She takes great joy in spending time with each and every patient that comes in and getting to know them while helping them achieve a great smile. Kirsten has been married for 16 years and has four children – three girls and one boy. In her leisure time, Kirsten loves spending time with her family, camping, four-wheeling, gardening, and just being outdoors.
Michelle – Marketing Team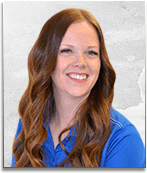 Michelle joined Wright orthodontics in December of 2012. She is a graduate from Utah State University with a Bachelor of Science in Exercise Science/Pre-Physical Therapy. She also obtained her dental assisting license from Bridgerland Applied Technology College. She considers Wright Orthodontics to be a special place where everyone interacts like a family and puts forth an amazing team effort. Michelle also enjoys working alongside her husband, Dr. Todd Wright, and seeing him work hard to pursue his dreams and be the amazing orthodontist that he is. Additionally, she is proud to be involved in the events our practice puts on for our patients and their families. Michelle married Dr. Todd in 2003, and they have four amazing children who are their whole world. Her favorite memories are the times she has spent with her family, especially outdoors in the mountains or at the beach.