We like to have fun around here! Because of this Wright Orthodontics always has a free contest for prizes or other activities to participate in while you're in the office. If you have any questions about our current contests, or would like to schedule an appointment with our orthodontists in Vernal, Heber City, or Roosevelt, Utah, please do not hesitate to contact us at 435-789-5070.
---
Current Contest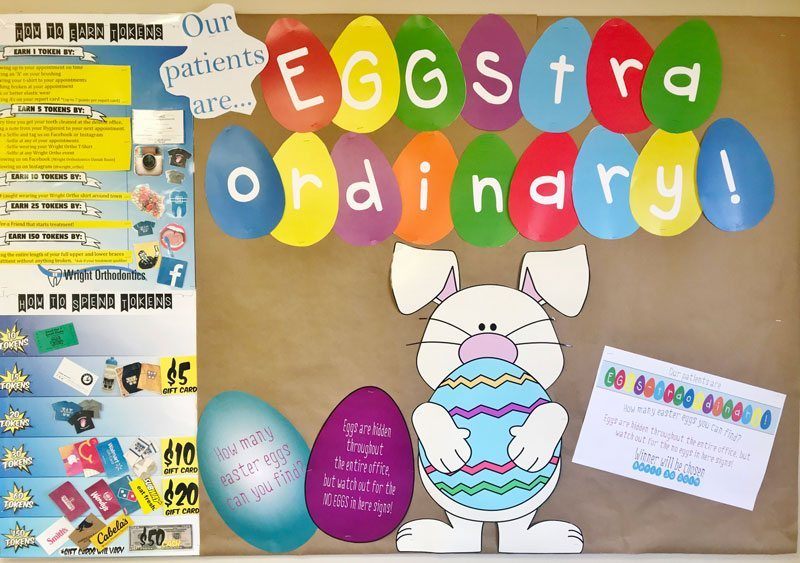 Our patients are EGGstraordinary!

See if you can find all the hidden Easter eggs around the office and be entered into our drawing! Winner will be chosen April 30th.
---
Past Contests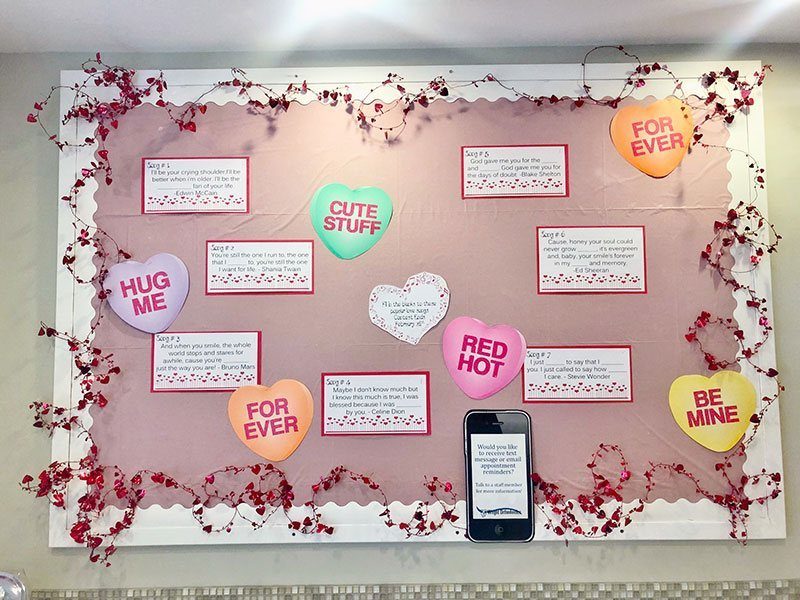 Love Song Lyric Challenge

We LOVE our patients, but can you show us your LOVE song knowledge by filling in the missing lyrics of these popular songs? Give it a try! Contest ends February 23rd.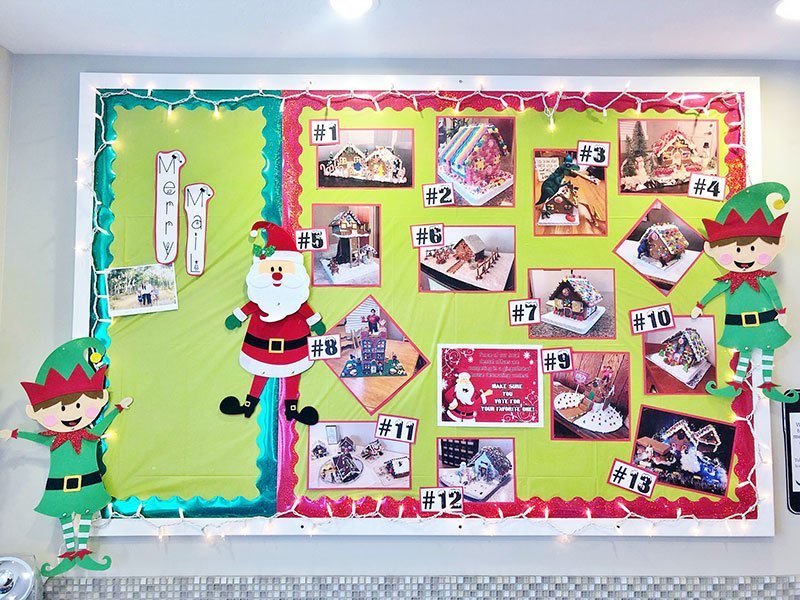 Gingerbread House Contest

Some of our awesome local dental offices are competing in a Gingerbread House Contest! Join the fun and vote for your favorites in office, on Instagram, Facebook or all 3!!
Happy Holidays from Wright Orthodontics!
Get your Gobble On!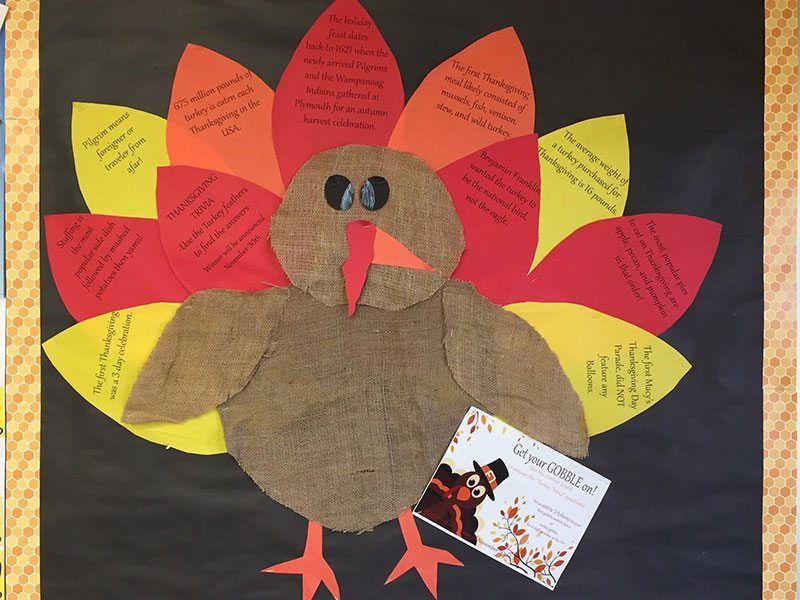 Use the contest board to answer the Turkey Trivia questions.
For 5 BONUS tokens, do your best "Gobble Wobble" or "Turkey Dance" to a Dr. or member of the staff.
Have fun!
We are so THANKFUL for our patients!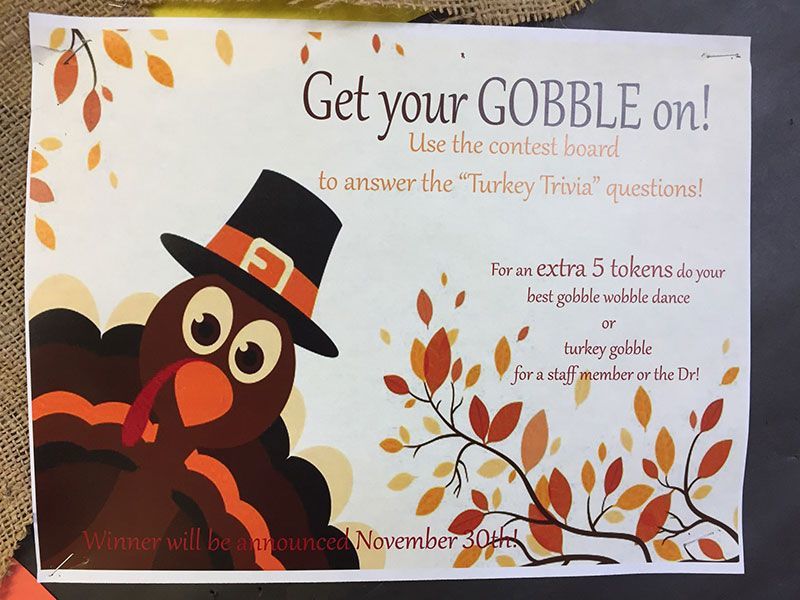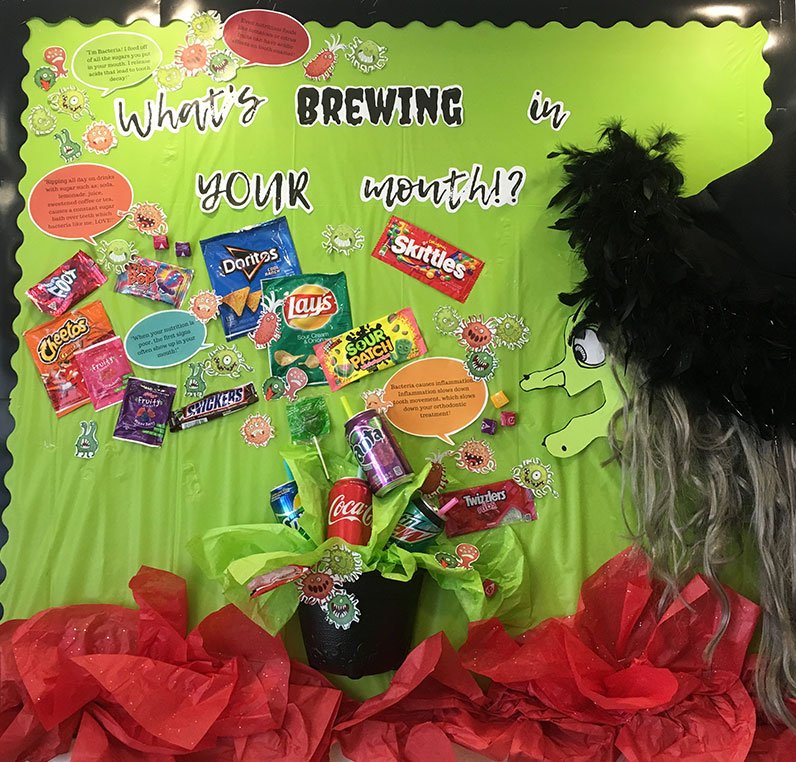 What's Brewing in your mouth?
Ever wonder what's "brewing in YOUR mouth"?? Checkout some interesting facts on our board at your next appointment! Also, be on the lookout for a mystery jar of candy corn! Whoever can guess the closest to the actual number of candy corn in the jar will win a spooktacular PRIZE!!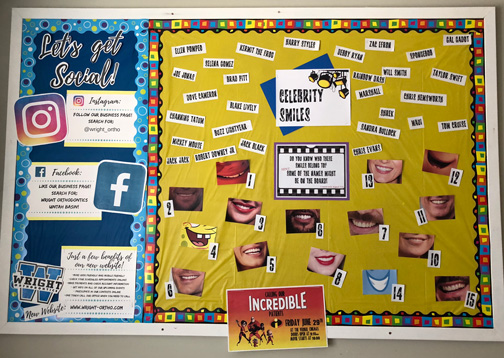 Celebrity Smiles
Can you match the Celebrity to their smile?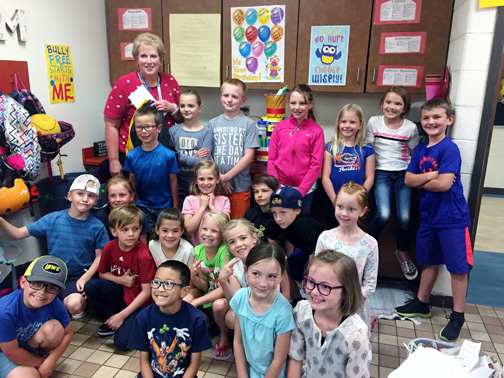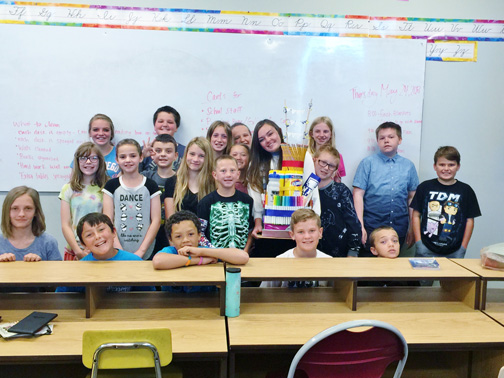 Favorite Teacher Contest!
The nominations are in for our "Teachers that Deserve an A+" Contest… CONGRATS to Mrs. Mair of JR Smith Elementary, Heber AND Mrs. Reynolds of Terra Academy, Vernal! We are so grateful for ALL the amazing teachers out there who dedicate their time and talents to hep raise our future leaders! Thank you for another great school year!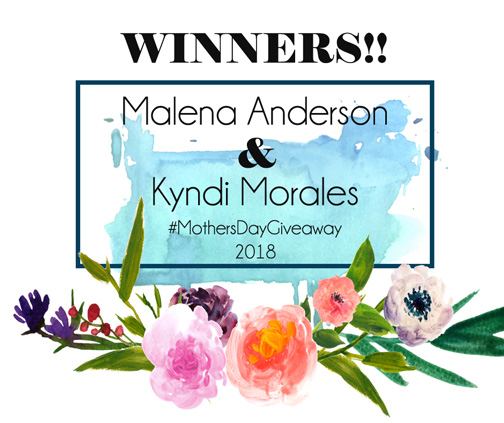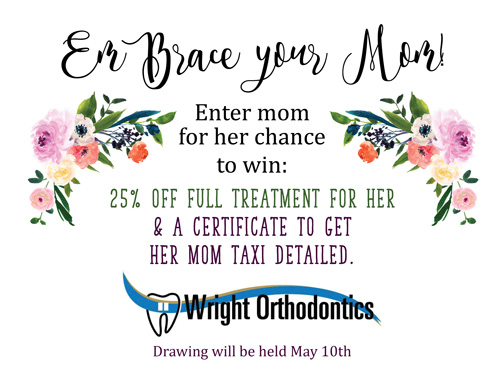 Mother's Day Giveaway 2018
Congratulations to Malena Anderson and Kyndi Morales, you are the WINNERS of our 2018 Mother's Day Giveaway! You are each recipients of a car detailing gift certificate, as well as, a coupon for 25% full orthodontic treatment for YOU! Thank you for everyone who participated in this giveaway and helped us to "emBRACE Mom" this Mother's Day. We appreciate ALL mothers out there, but especially those of you who do most of the scheduling and driving to & from appointments for our patients! From us to you, we say THANK YOU!!